Autohoes Volkswagen (VW) kopen
Opzoek naar een autohoes voor jouw Volkswagen? Dan ben je bij DeZeilenSpecialist.nl op het juiste adres! DeZeilenSpecialist.nl is de specialist op het gebied van autohoezen. Een autohoes is een essentieel onderdeel voor het onderhouden van jouw Volkswagen. De hoes beschermt de Volkswagen tegen regen, sneeuw, bladeren en vogeluitwerpselen. De hoes is eenvoudig aan te brengen en gemakkelijk op te slaan.


Autohoes beschermt jouw Volkswagen
De autohoes beschermt jouw auto tegen regen, sneeuw, vuil, stof, bladeren, vogeluitwerpselen en hars. Deze universele autohoes is zowel voor binnen als voor buiten geschikt. De hoes is bestand tegen alle weersomstandigheden. Zo blijft jouw lak in topconditie. De autohoes is zeer geschikt voor op de camping of in de stalling. De autohoes is ook geschikt voor Volkswagen oldtimers.


Van wat voor materiaal is de autohoes voor Volkswagen gemaakt?
Wij bieden verschillende autohoezen aan. De Autohoes All Weather is gemaakt van PEVA (kunststof) en heeft een katoenen binnenzijde. De hoes is erg stevig. Deze binnenzijde beschermt jouw auto tegen krassen en vormt een degelijke afscheiding tussen de lak en de hoes. Deze hoes is geschikt voor alle weersomstandigheden en is waterafstotend en ademend. De autohoes is grijs van kleur.
Autohoes Stof en Vuil is ook gemaakt van PEVA (kunststof) en heeft een dikte van 70D. Dit is relatief dun maar genoeg om jouw auto te beschermen tegen stof en vuil. Deze autohoes is grijs van kleur.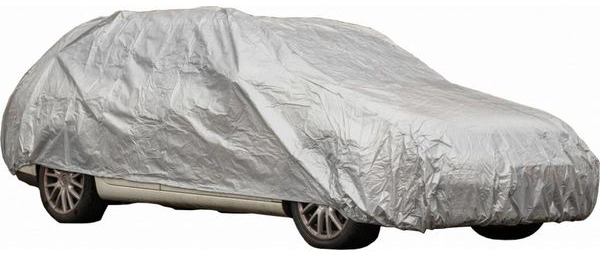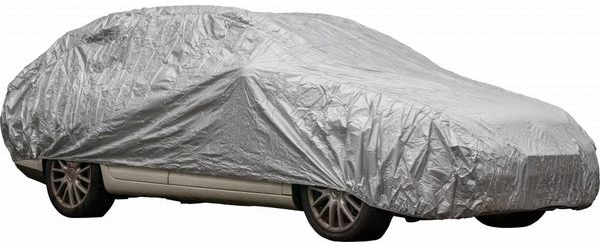 Advies over de juiste keuze Volkswagen autohoes?
Kom je er niet uit met de keuze? Of nog wat extra advies nodig om de juiste keuze te maken? Neem dan contact op met onze deskundige klantenservice via de contact pagina. Wij staan altijd voor je klaar om je te voorzien van advies in jouw keuze.


Verschillende auto's van Volkswagen
Hieronder zie je een lijst met afmetingen van de verschillende Volkswagen modellen. Klik op de maat van de hoes om bij de juiste hoes voor jouw auto te komen.
Volkswagen Amarok
5560mm x 1950mm x 1880mm
All Weather SUV: XXXXLarge
Topcover SUV: Large
Volkswagen Arteon
4862mm x 1871mm x 1450mm
All Weather: XLarge
Stof en Vuil: 2XLarge
Dakhoes Polyester: Medium
Volkswagen Beetle Cabriolet
4278mm x 2021mm x 1473mm
All Weather: Medium
Stof en Vuil: Medium
Dakhoes Polyester: Medium
Volkswagen Beetle Hatchback
4278mm x 2021mm x 1486mm
All Weather: Medium
Stof en Vuil: Medium
Dakhoes Polyester: Medium

Volkswagen Bora
4376mm x 1735mm x 1446mm
All Weather: Large
Stof en Vuil: XLarge
Dakhoes Polyester: Medium

Volkswagen Corrado
4038mm x 1676mm x 1318mm
All Weather: Medium
Stof en Vuil: Medium
Dakhoes Polyester: Medium

Volkswagen Eos
4407mm x 1791mm x 1437mm
All Weather: Large
Stof en Vuil: Large
Dakhoes Polyester: Small
Volkswagen Fox
3828mm x 1660mm x 1544mm
All Weather: Small
Stof en Vuil: Small
Dakhoes Polyester: Medium

Volkswagen Golf 1 Hatchback
3820mm x 1610mm x 1410mm
All Weather: Small
Stof en Vuil: Small
Dakhoes Polyester: Medium

Volkswagen Golf 1 Cabriolet
3820mm x 1630mm x 1400mm
All Weather: Small
Stof en Vuil: Small

Volkswagen Golf 1 GTI
3820mm x 1630mm x 1400mm
All Weather: Small
Stof en Vuil: Small
Dakhoes Polyester: Medium

Volkswagen Golf 2 Hatchback
3985mm x 1665mm x 1415mm
All Weather: Small
Stof en Vuil: Small
Dakhoes Polyester: Medium

Volkswagen Golf 2 Cabriolet
3985mm x 1680mm x 1415mm
All Weather: Small
Stof en Vuil: Small
Volkswagen Golf 3 Hatchback
4013mm x 1701mm x 1423mm
All Weather: Medium
Stof en Vuil: Medium
Dakhoes Polyester: Large
Volkswagen Golf 3 Cabriolet
4081mm x 1695mm x 1418mm
All Weather: Medium
Stof en Vuil: Medium
Volkswagen Golf 3 GTI
4013mm x 1701mm x 1423mm
All Weather: Medium
Stof en Vuil: Medium
Dakhoes Polyester: Large

Volkswagen Golf 3 Stationwagen
4340mm x 1695mm x 1430mm
All Weather: Large
Stof en Vuil: Large
Dakhoes Polyester: XLarge
Volkswagen Golf 4 Hatchback
4149mm x 1735mm x 1439mm
All Weather: Medium
Stof en Vuil: Medium
Dakhoes Polyester: Medium

Volkswagen Golf 4 Cabriolet
4081mm x 1695mm x 1418mm
All Weather: Medium
Stof en Vuil: Medium
Volkswagen Golf 4 Stationwagen
4397mm x 1735mm x 1473mm
All Weather: Large
Stof en Vuil: Large
Dakhoes Polyester: XLarge

Volkswagen Golf 4 GTI
4149mm x 1735mm x 1439mm
All Weather: Medium
Stof en Vuil: Medium
Dakhoes Polyester: Medium

Volkswagen Golf 5 Hatchback
4204mm x 1759mm x 1485mm
All Weather: Medium
Stof en Vuil: Medium
Dakhoes Polyester: Medium

Volkswagen Golf 5 Stationwagen
4556mm x 1781mm x 1504mm
All Weather: Large
Stof en Vuil: Large
Topcover SUV: Medium
Volkswagen Golf 5 GTI
4204mm x 1759mm x 1485mm
All Weather: Medium
Stof en Vuil: Medium
Dakhoes Polyester: Medium

Volkswagen Golf 5 R32
4246mm x 1759mm x 1465mm
All Weather: Medium
Stof en Vuil: Medium
Dakhoes Polyester: Medium

Volkswagen Golf 6 Hatchback
4199mm x 1786mm x 1479mm
All Weather: Medium
Stof en Vuil: Medium
Dakhoes Polyester: Medium

Volkswagen Golf 6 GTI
4199mm x 1786mm x 1479mm
All Weather: Medium
Stof en Vuil: Medium
Dakhoes Polyester: Medium

Volkswagen Golf 6 Cabriolet
4246mm x 2044mm x 1423mm
All Weather: Medium
Stof en Vuil: Medium
Volkswagen Golf 6 Stationwagen
4534mm x 1781mm x 1504mm
All Weather: Large
Stof en Vuil: Large
Topcover SUV: Medium

Volkswagen Golf 6 R
4213mm x 2048mm x 1501mm
All Weather: Medium
Stof en Vuil: Medium
Dakhoes Polyester: Medium

Volkswagen Golf 7 Hatchback
4268mm x 2027mm x 1442mm
All Weather: Medium
Stof en Vuil: Medium
Dakhoes Polyester: Medium

Volkswagen Golf 7 Stationwagen
4534mm x 1781mm x 1504mm
All Weather: Large
Stof en Vuil: Large
Topcover SUV: Medium
Volkswagen Golf 7 Cabriolet
4246mm x 2044mm x 1423mm
All Weather: Medium
Stof en Vuil: Medium
Volkswagen Golf 7 GTI
4268mm x 2027mm x 1442mm
All Weather: Medium
Stof en Vuil: Medium
Dakhoes Polyester: Medium

Volkswagen Golf 7 GTI Cabriolet
4246mm x 2044mm x 1423mm
All Weather: Medium
Stof en Vuil: Medium
Volkswagen Golf 7 R
4213mm x 2048mm x 1501mm
All Weather: Medium
Stof en Vuil: Medium
Dakhoes Polyester: Medium

Volkswagen Golf 7 R Cabriolet
4350mm x 2044mm x 1414mm
All Weather: Large
Stof en Vuil: Large
Volkswagen Golf Plus
4204mm x 1759mm x 1580mm
All Weather: Medium
Stof en Vuil: Medium
Dakhoes Polyester: XLarge
Volkswagen Jetta
4644mm x 2020mm x 1482mm
All Weather: Large
Stof en Vuil: XLarge
Dakhoes Polyester: Medium

Volkswagen Lupo
3527mm x 1639mm x 1459mm
All Weather: Small
Stof en Vuil: Small
Dakhoes Polyester: Small
Volkswagen Multivan
4892mm x 1904mm x 1970mm
All Weather SUV: XXLarge
Topcover SUV: XLarge
Volkswagen Passat Alltrack
4771mm x 2062mm x 1417mm
All Weather: XLarge
Stof en Vuil: 2XLarge
Topcover SUV: Large
Volkswagen Passat CC
4799mm x 1855mm x 1417mm
All Weather: XLarge
Stof en Vuil: 2XLarge
Dakhoes Polyester: Medium

Volkswagen Passat R36
4774mm x 1820mm x 1517mm
All Weather: XLarge
Stof en Vuil: 2XLarge
Topcover SUV: Large
Volkswagen Passat Sedan
4765mm x 1820mm x 1472mm
All Weather: XLarge
Stof en Vuil: 2XLarge
Dakhoes Polyester: Medium

Volkswagen Passat Stationwagen
4774mm x 1820mm x 1517mm
All Weather: XLarge
Stof en Vuil: 2XLarge
Topcover SUV: Large

Volkswagen Passat Hatchback
4435mm × 1685mm × 1385mm
All Weather: Large
Stof en Vuil: Large
Topcover SUV: Medium
Volkswagen Phaeton
5055mm x 1903mm x 1450mm
All Weather: XLarge
Stof en Vuil: 3XLarge
Dakhoes Polyester: Medium

Volkswagen Polo 1 Hatchback
3683mm x 1574mm x 1340mm
All Weather: Small
Stof en Vuil: Small
Dakhoes Polyester: Medium

Volkswagen Polo 1 Sedan
3962mm x 1574mm x 1340mm
All Weather: Small
Stof en Vuil: Small
Dakhoes Polyester: Medium

Volkswagen Polo 2 Hatchback
3715mm x 1655mm x 1420mm
All Weather: Small
Stof en Vuil: Small
Dakhoes Polyester: Medium

Volkswagen Polo 2 Sedan
4137mm x 1640mm x 1422mm
All Weather: Medium
Stof en Vuil: Medium
Dakhoes Polyester: Medium

Volkswagen Polo 3 Hatchback
3743mm x 1632mm x 1418mm
All Weather: Small
Stof en Vuil: Small
Dakhoes Polyester: Medium

Volkswagen Polo 3 Sedan
3743mm x 1640mm x 1408mm
All Weather: Small
Stof en Vuil: Small
Dakhoes Polyester: Medium

Volkswagen Polo 3 Stationwagen
4137mm x 1640mm x 1433mm
All Weather: Medium
Stof en Vuil: Medium
Dakhoes Polyester: XLarge
Volkswagen Polo 4 Hatchback
3897mm x 1650mm x 1465mm
All Weather: Small
Stof en Vuil: Small
Dakhoes Polyester: Medium

Volkswagen Polo 4 GTI
3916mm x 1650mm x 1467mm
All Weather: Small
Stof en Vuil: Small
Dakhoes Polyester: Medium

Volkswagen Polo 5 Hatchback
3970mm x 1682mm x 1485mm
All Weather: Small
Stof en Vuil: Small
Dakhoes Polyester: Medium
Volkswagen Polo 5 GTI
3870mm x 1682mm x 1485mm
All Weather: Small
Stof en Vuil: Small
Dakhoes Polyester: Medium

Volkswagen Polo 6 Hatchback
4053mm x 1751mm x 1446mm
All Weather: Niet beschikbaar
Stof en Vuil: Niet beschikbaar